Hapkido Hosinsul Martial Arts, Brisbane
The Art of Coordinated Power
"Hapkido is only a martial art – but like any other discipline it has the ability to transform one's life when approached with seriousness and dedication, and integrated into the fabric of one's being"
– Marc Tedeschi – 2000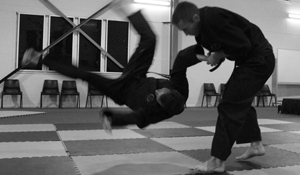 About Hapkido Read More
Hapkido's philosophy, as with many martial arts, is to emphasize the integration of mind, body and spirit, the perfection of character, social responsibility and the appropriate use of force.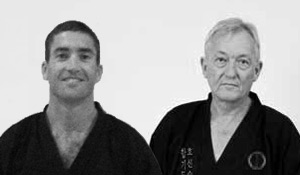 Our Instructors Read More
Our instructors aim to teach our students the skills they need to perfect the art of Hapkido, whilst building confidence in their abilities, self esteem and their physical fitness.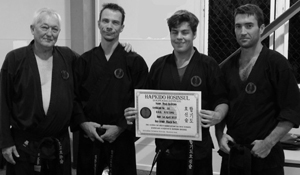 Recent News Read More
From latest gradings to what's new at Hapkido Hosinsul, check this section regularly to stay up to date!
Our students at Hapkido Hosinsul have all joined us for different reasons so we thought we'd share a few stories from them, giving you an insight into what makes them a martial artist. Why did you start training with Hapkido Hosinsul? I was looking to get into something new to improve my fitness when a couple of Continue Reading »

Read More »

Russ is our Sabum-Nim (Master Instructor) and co-founder of Hapkido Hosinsul.  Here he shares a little bit about why he started the school and why he loves this martial art so much…   Why did you decide to open Hapkido Hosinsul? Warwick and I had trained together as 'Master & Apprentice' for several years and I felt we worked together Continue Reading »

Read More »

Our students at Hapkido Hosinsul have all joined us for different reasons so we thought we'd share a few stories from them, giving you an insight into what makes them a martial artist. Why did you start training with Hapkido Hosinsul? My beginnings with Hapkido Hosinsul were made possible thanks to the help of two close friends. Continue Reading »

Read More »