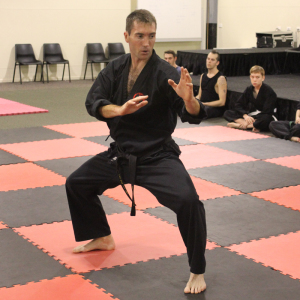 Last Wednesday was an exciting evening for us at Hapkido Hosinsul as we watched one of our founders and instructors, Russ, grade for his Second Dan black belt.
Russ has put in many years of dedication and training into Hapkido and this was clear to everyone during nearly two hours of intense demonstrations.  Although his results are yet to be 'formally' announced, I'm sure you'll agree that from the photos alone, Russ has earned his stripes.
You can view action shots of his Second Dan grading here.